Windows 7 and 8 moving to cumulative update model soon
In Windows 10, updates are cumulative. By cumulative update, the user requires only a single update that contains patches from when the OS was released and the computer becomes up-to-date. It is similar to Microsoft Malicious software removal tool, which allows Installation of a single month's update that contains the definition of previous months as well.
This system is quite handy, the user only requires Installation of 2/3 updates after a clean Install to make his system up-to-date.
As far as Windows 7 and 8 are concerned, they follow the hotfix model. A single issue requires Microsoft to push a new hotfix. After a clean Install, the updates might go greater than 200 like this: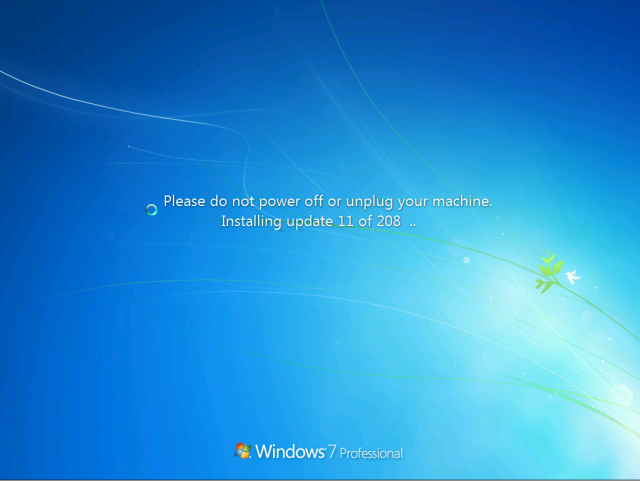 This would, as usual take time to Install and restart as well. You cannot expect your computer to be functional before 3 or 4 hours.
Recently, to ease out this process, Microsoft introduced a roll up package that contained all updates post service pack 1. You can read about it here:
Microsoft releases roll-up package for windows 7 that contains all post Service pack 1 updates
Now Microsoft is thinking somewhat different. According to close sources, Microsoft is eager to move the update models of the feature deprecated OS to follow cumulative update model.
This might come as early as October, as the close sources say. Adobe flash has separate patches, so don't expect integration of that as well.