A new update for Windows 10 version 1607 is available now
Microsoft has dilevered another mystery update to Windows 10 systems running version 1607. The KB number is KB3199209 and as said, there is no information is available about it.
The update is labelled as
update for Windows 10 version 1607
in Windows update and it does not require a restart.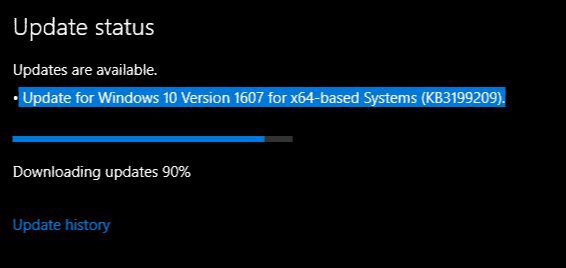 This looks like more of under the hood changing update, as there is no change-log available yet.
Download KB3199209
The update is always available via Windows update and also on the catalog. If you want to download this via catalog here is a link:
Here are the tutorials for downloading it through Microsoft catalog:
Residing from Chandigarh India, Sumit is a Windows Insider MVP awarded for the first time in 2018. He is also an Independent advisor for Microsoft customers and helps voluntarily as well on the forums.