New RS5 ISOs, New Insider Build for RS5 and Skip ahead released
The current week has been quite busy for Microsoft Windows Insider team. There are a plenty of things released by them which includes new Installation media files for Redstone 5 branch, new Insider build from Skip ahead(19H1 build) and Redstone 5 Build. Let us discuss them one by one.
New Skip ahead build
Microsoft yesterday has released Insider build 18234 that doesn't bring any big new changes. There are a few new things which are as under:
New and Updated Sticky Notes
Ink Support for Microsoft To-do
New Skip and Sketch app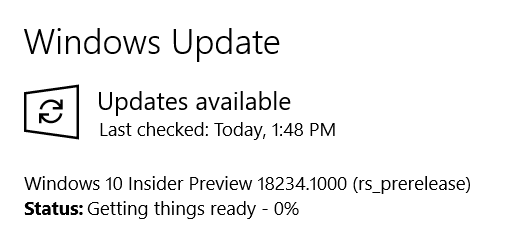 To know more details, please see the blog post:
https://blogs.windows.com/windowsexperience/2018/09/06/announcing-windows-10-insider-preview-build-18234
New Redstone 5 Build
Microsoft on Wednesday released Insider Build 17754 from RS5 release. Redstone 5 is scheduled to release in October 2018 to the public. There are no new features, just general fixes, and improvements.  Please see the blog post here:
https://blogs.windows.com/windowsexperience/2018/09/05/announcing-windows-10-insider-preview-build-17754/
New Windows Insider ISOs
Microsoft after releasing Insider build 17744 to the Slow ring has released ISOs for Insider Build 17744 on the INsider Preview ISO page. ISO files are quite handy when you need to do a clean install. To get the Windows Insider ISO's, go to the following page:
Also see:
Microsoft starts releasing Insider Builds from a new lab, 19H1
Residing from Chandigarh India, Sumit is a Windows Insider MVP awarded for the first time in 2018. He is also an Independent advisor for Microsoft customers and helps voluntarily as well on the forums.