[Insiders only] KB4464455 for version 1809 released
Microsoft had to withdraw Windows 10 version 1809 due to reports of file loss. After investigating, Microsoft re-released the update but this time to Insiders only, last Tuesday. Continuing this further, Microsoft has released a new cumulative update KB4464455, which brings a number of changes and fixes reported by people. This update is only available to Windows Insiders only, as of now as Microsoft is testing things before they move forward. The build number increments to 17763.104 after the update.
What's new
The following changes are coming with the KB4464455 update:
Fixed the issue where the incorrect details were being shown in Task Manager under the "Processes" tab.
 fixed an issue where in certain cases IME would not work in the first process of a Microsoft Edge user session.
 fixed an issue where in some cases applications would become unresponsive after resuming from Connected Standby.
 fixed several issues causing application compatibility problems with 3rd-party antivirus and virtualization products.
fixed several issues with driver compatibility.
Download
This Cumulative update would only be available through Windows update.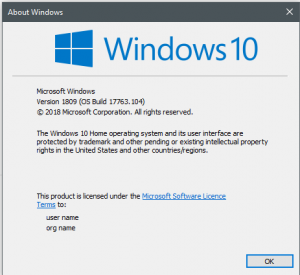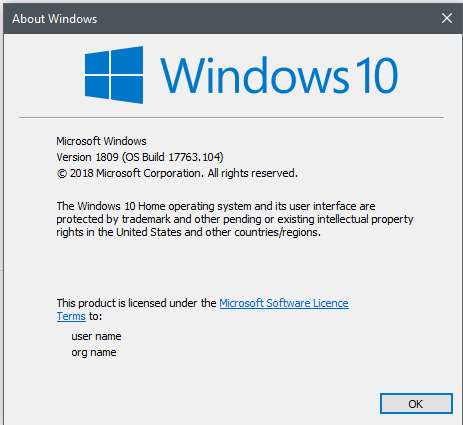 Also see: