Windows 10 May 2019 update now available
Last month, Microsoft announced the next feature update to Windows 10, called the May 2019 update. Microsoft promised that the update would be thoroughly tested this time, and would be released a month after. This is the time now, with the update being released to the public.
How to get the May 2019 update
To get the May 2019 update, click check for updates in Windows Update Settings. It is not necessary the update shows up immediately on the device as Microsoft is using telemetry to offer an update to your device. Also, when you click Check for Updates, you would need to click "Download and Install now" to start the installation, as a part of newest feature update experience that requires you to have 1809. If you cannot wait, you have the option to install the update manually. A detailed video on how to Install the May 2019 update is available here.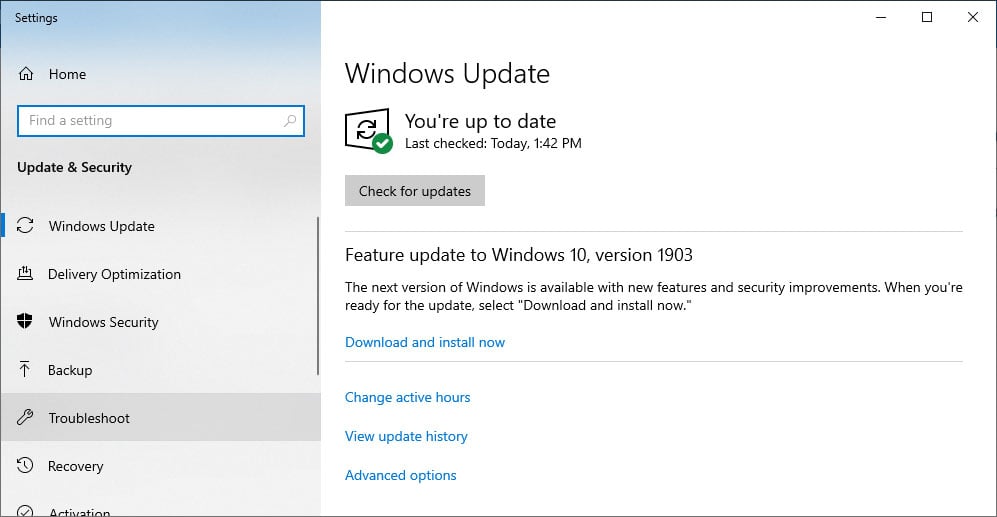 New Windows 10 Update Dashboard
With this update, Windows Health Dashboard is now live. Windows health Dashboard has up to date status of known issues and feature update blocks in place for each update/newest update, together with the newest information and options like sharing to the Social Media. See here for detailed information.
Windows 10 April 2018 update reaching the end of service
With Windows 10 May 2019 update being released, Microsoft would start updating the devices on April 2018 update to the newest feature release, starting from June. Windows 10 April 2019 update support would end on November 12 2019. Microsoft says they plan to use Machine learning to offer the update to your device so that you get the best possible update experience.
Microsoft claims Windows 10 May 2019 update would provide the best experience to the end users. This includes more transparency, greater control with improvements like Health Dashboard and new update experiences. Let us see what Feedback the public gives regarding this.