What would be new for Windows in 2020?
Windows is a very widely used product worldwide. With the starting of the new year 2020(wishing you all the same), users are expecting plenty of changes and things in the upcoming year. This article discusses the same on what is new and changing in 2020 in Windows 10 and other editions as of now which we know.
Windows 10 version 20H1 2004
The next release of Windows 10 having version number 2004 is currently in development and is in Insider slow ring. The builds have been extremely stable because of aggressive testing lately. There are many new features coming with this release like:
Cloud Reset
New Cortana experience
Improved Update experience
Windows Subsystem for Linux 2
Task Manager Improvements etc.
As far as we know the update would go public in April/May 2020 and would spend more time in testing. It is a very good move by Microsoft. I would be covering it when the update nears. The current release is version 1909.
Microsoft Edge
On the first Patch Tuesday of the year i.e. Jan 14th 2020, Microsoft has plans to replace the existing Edge with the new Edge, built on the top of Blink Engine. The new browser is currently in beta and has received positive response by everyone using it. The legacy Edge(as being called) would be hidden and users would not be able to access it.
The update would be delivered to all the versions of Windows 10 which are supported as of January 2020 namely 1809, 1903 and 1909 likely.
Support for Windows 7 ends
On 14th January 2020, the support for the most successful Windows i.e. Windows 7 is coming to an end. With the support coming end, Microsoft would no longer be providing security updates leaving the computer in a vulnerable state. The same day Microsoft Security essentials would also stop supplying updates. Microsoft strongly recommends to update to Windows 10 and if the hardware is too old you should buy a new device.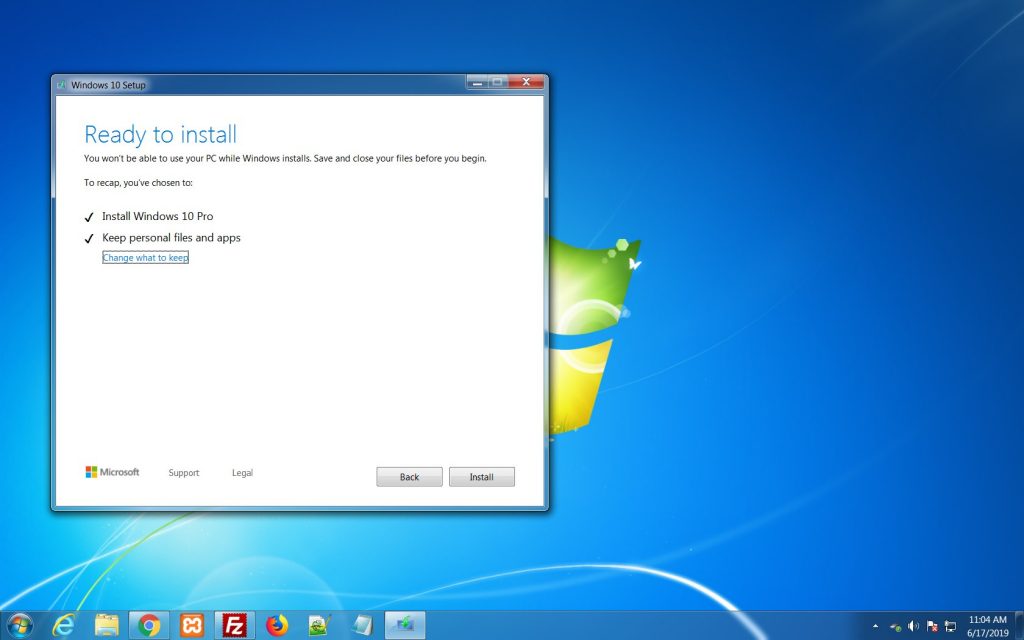 The free upgrade offer has ended and you would need to buy Windows 10 as a standalone license.
My colleague Andre has written an excellent article on what options do you have when you are using a Windows 7 computer:
Windows 7 Support Ends January 2020 – What are Your Options?

End of Support for Microsoft Security Essentials and Windows 7: January 14, 2020
Windows 10X
A new version of Windows called Windows lite is also scheduled to go live this year with the release of new Surface devices called Windows 10X/Windows 10 lite. As the name suggests, it is a lite version of Windows 10 aimed at smaller devices. We would get more information about the same in build this year or the second half of 2020.
That's it for now. I would be adding more content to this over the next few days if deemed worth to.