Windows 10 fails to start
This article discusses what to do, when Windows 10 fails to start, and you can boot to the recovery environment.
A Recovery environment is like a tiny OS – that allows you to troubleshoot and fix Windows 10 failing to start. There are several troubleshooting steps the user can try, which are discussed below. If in case the user is stuck on a black screen after the Windows logo, restart your PC two times (or perform a hard shutdown) and on the third try, you would see Windows RE.
How to troubleshoot Windows 10 failed to start
The following troubleshooting steps can be used if Windows 10 fails to start
Run the Startup Repair from Advanced Options.
Run System File Checker and DISM commands in a Command Prompt Window.
Check for Corruption on the Disk using chkdsk command.
Applies to All Windows 10 Versions
Accessing the Recovery environment when Windows 10 fails to start
When Windows Fails to start, you would be greeted with something like this. To troubleshoot Windows 10 startup failure, choose

Advanced Options. 
After that, you would see the following. Click

Troubleshoot:
Now we are there we can see the advanced options:
Uninstall Updates
The first and foremost step you can try is to uninstall the latest updates if Windows 10 fails to start after installing updates.
Choose

Uninstall Updates.

Uninstall the update based on what was installed – a feature update or a quality update. Usually, the latter is responsible.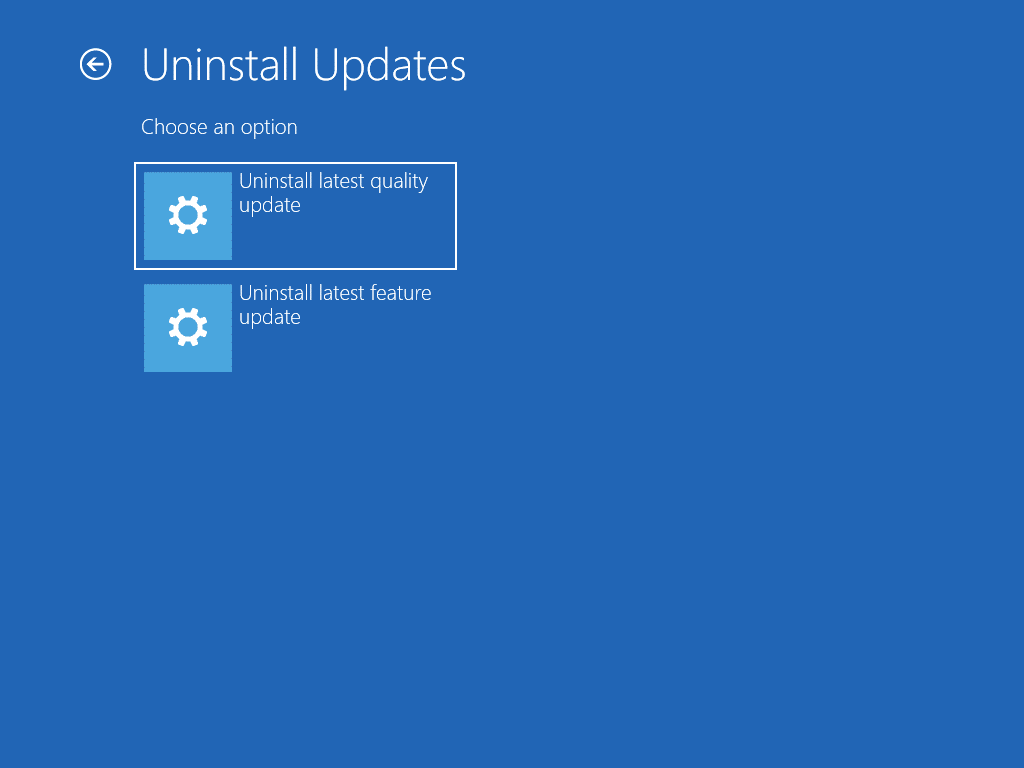 CHKDSK
If uninstalling did not help and is unrelated, the next step is to try using a Disk Check.
Choose Command Prompt in the list of troubleshooting.
Get the Current Windows Installation drive letter, which is either C, D, or E, Type

BCDEDIT

, and Press Enter. Note the letter.
Enter the command given below:


chkdsk X: /f /r

(Replace X with the Current Windows Install Letter)
When done, you would see the output and restart the PC to check.
Note: If the disk has a hardware issue, Disk check won't likely help. You may see something like "Chkdsk exited unexpectedly if that is the case.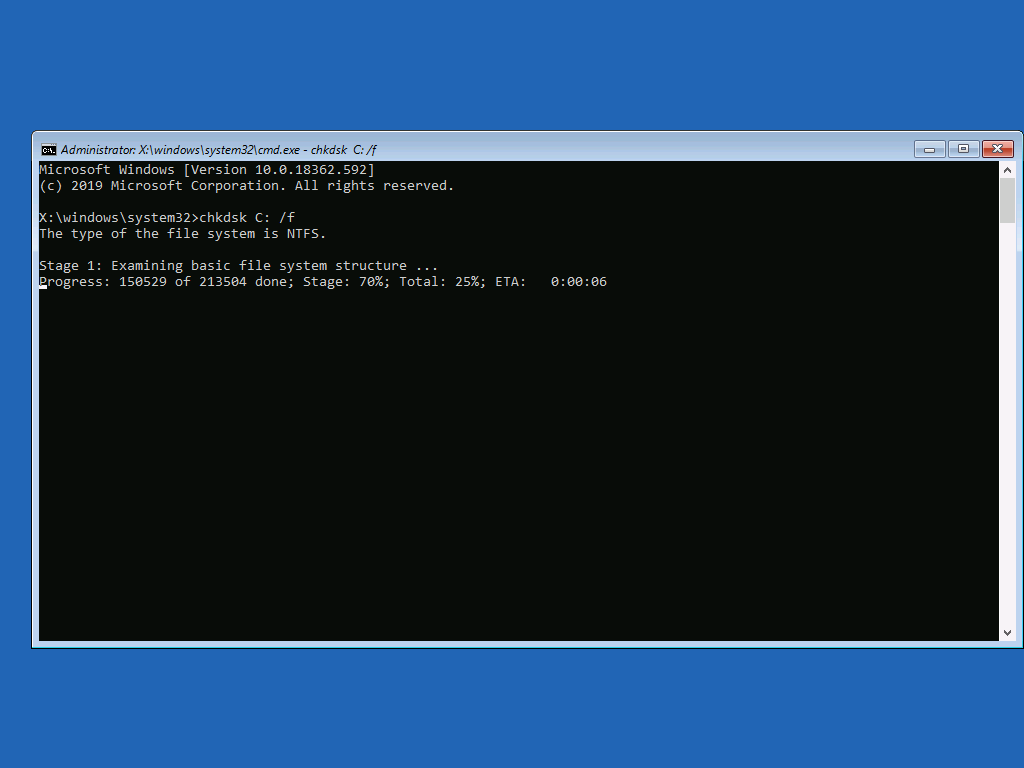 SFC/SCANNOW OFFBOOT
Another try you can give to fix is SFC SCANNOW through Offboot switch. For this follow the steps below:
First, find the Windows Install drive letter using BCDEDIT command.
Then, try entering the following command:
sfc /scannow /offbootdir=C:\ /offwindir=C:\Windows
After the scan completes you would see the results.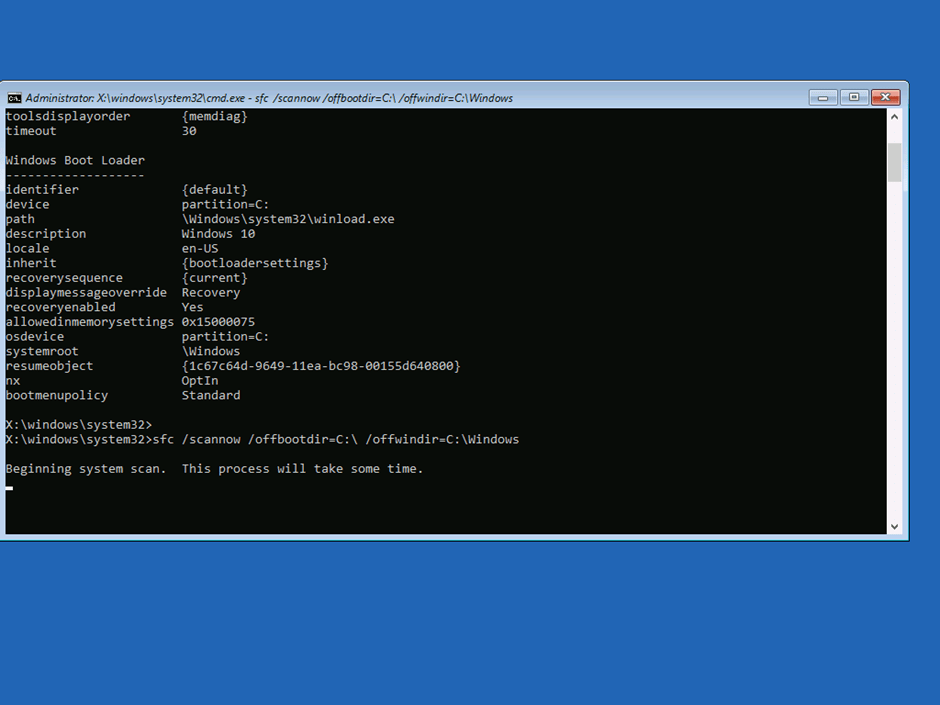 DISM OFFBOOT
Another fix in the Command Prompt is the DISM tool.
First of all, find the drive letter using BCDEDIT Command, as shown above.
Enter the command:
dism /image:C:\ /cleanup-image /revertpendingactions
This would use the DISM command to revert any actions done by Windows on the install.
Continuing with that, you can then use the RestoreHealth switch:
DISM /Image:C:\ /cleanup-image /restorehealth
Reset this PC
The last Step is a Reset. The catch with Reset is, all applications would be removed and files would be kept(you would be presented with the option to erase everything). Also, for this step, A healthy Reset Image is required, which maybe would be affected by corruption.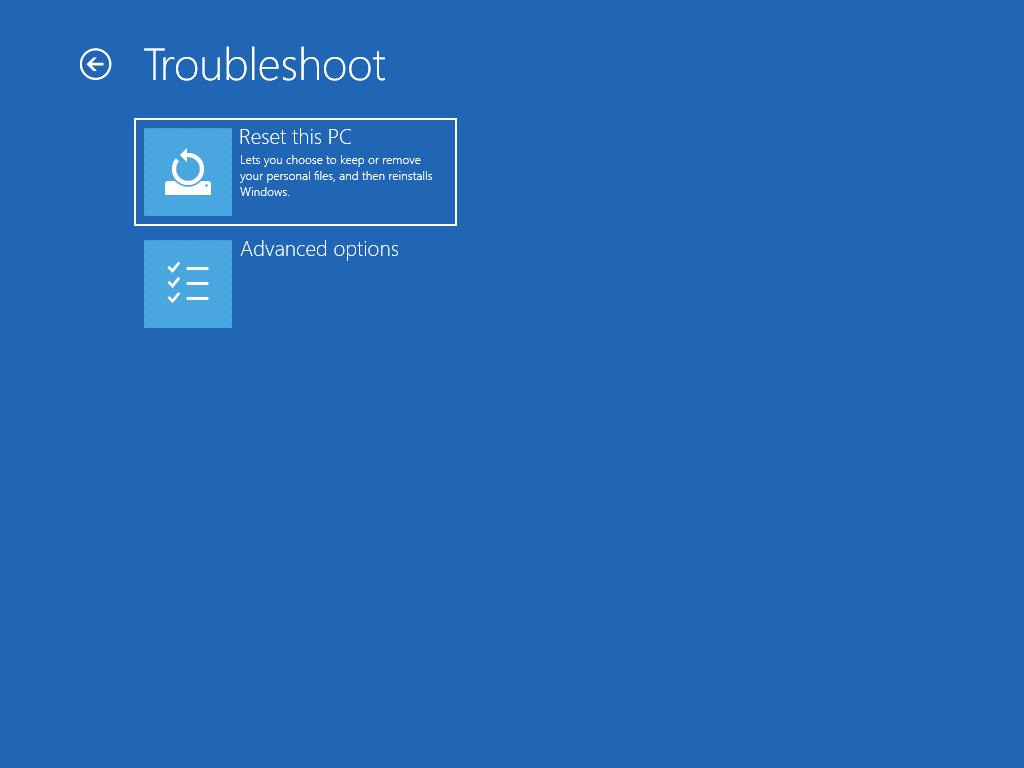 References:
https://support.microsoft.com/en-us/help/4026030/how-to-use-windows-recovery-environment-winre-to-troubleshoot-common-s
Residing from Chandigarh India, Sumit is a Windows Insider MVP awarded for the first time in 2018. He is also an Independent advisor for Microsoft customers and helps voluntarily as well on the forums.