Install Windows 10 version 20H2 manually
Windows 10 October 2020 update, i.e., Windows 10 version 20H2 update, is the newest feature update to Windows 10, available for public starting 20th October 2020. This article discusses how to Install Windows 10 20H2 offline or manually. Initially available for seeker only devices who manually check for Windows Updates in the Settings, one should be able to see it optionally in Windows update settings if the telemetry thinks that you would have a smooth experience. Some methods are discussed below.
Install Windows 10 version 20H2 manually
To Install Windows 10 version 20H2 manually, use either of these methods:
Use the Media Creation Tool to either use ISO file or the tool.
Use the Update Assistant Software.
Download the Enablement package if you are running version 2004.
Applies to: Windows 10 all versions.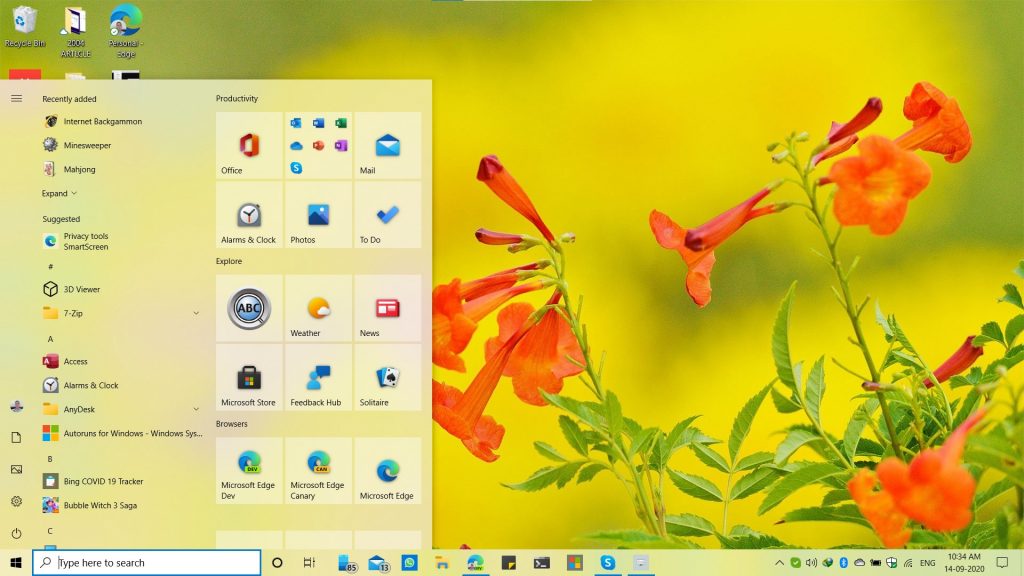 Method 1: Install Windows 10 20H2 through Media Creation Tool
Media Creation Tool is the most reliable method to update to Windows 10 20H2.
As the name suggests, the use of the Media Creation tool is for creating an installation media of Windows 10. Initially designed for upgrading Windows 7 and 8.1 to Windows 10, the Tool still holds works excellently to upgrade to the latest feature update. Media creation tool offers two options:
Downloading the ISO file for future purposes and doing a Windows Install.
A more self-automated process to let the computer upgrade.
To download the Tool, click the link below:
Accept the license terms and you would see this:
To use the first option, which automatically upgrades your system, select Upgrade this PC now. The process is automatic, and Windows should automatically upgrade your system. After some time and few restarts, the device would have Windows 10 20H2 update.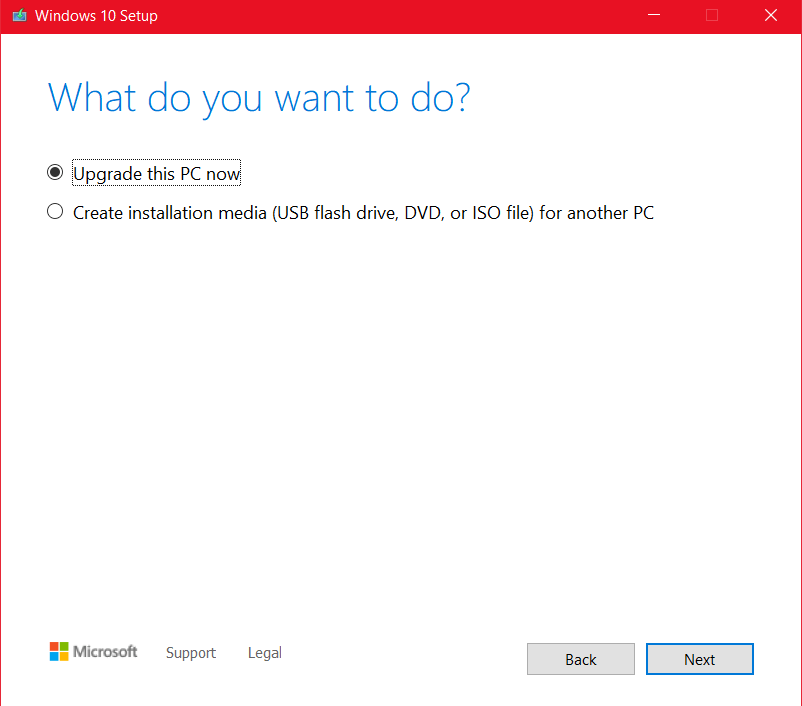 It would download the Installation media first and then Install the feature upgrade.
Method 2: Install or Download Windows 10 20H2 offline
This method will allow you to keep an Installation media for future purposes if you want to do a clean install of Windows 1. It can also help install Windows 10 20H2 offline– download the ISO on another computer and upgrade another device to version 20h2.
The following steps are what you need to do for the upgrade.
Choose Option 2 in the Media creation tool – download Installation media for another PC.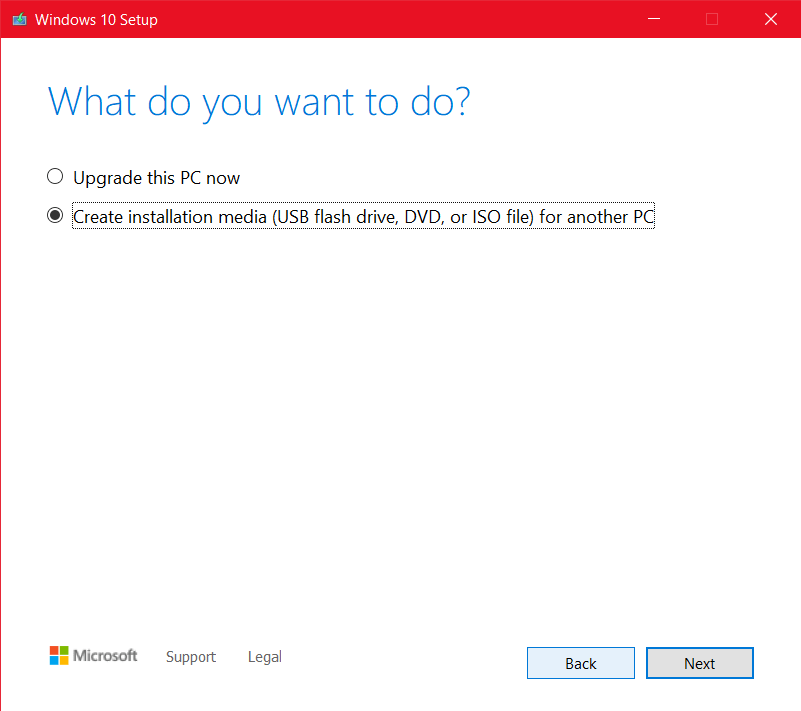 If you wish to upgrade this PC, make sure the check at the bottom says, "Use the recommended options for this PC" Click Next. If you want to upgrade another computer, select the desired options and choose Next.
Then select ISO file on the screen, which says Choose which media to use. Click on Next.
Save the ISO to any other drive and click OK in the path chooser dialog box. The ISO download should begin.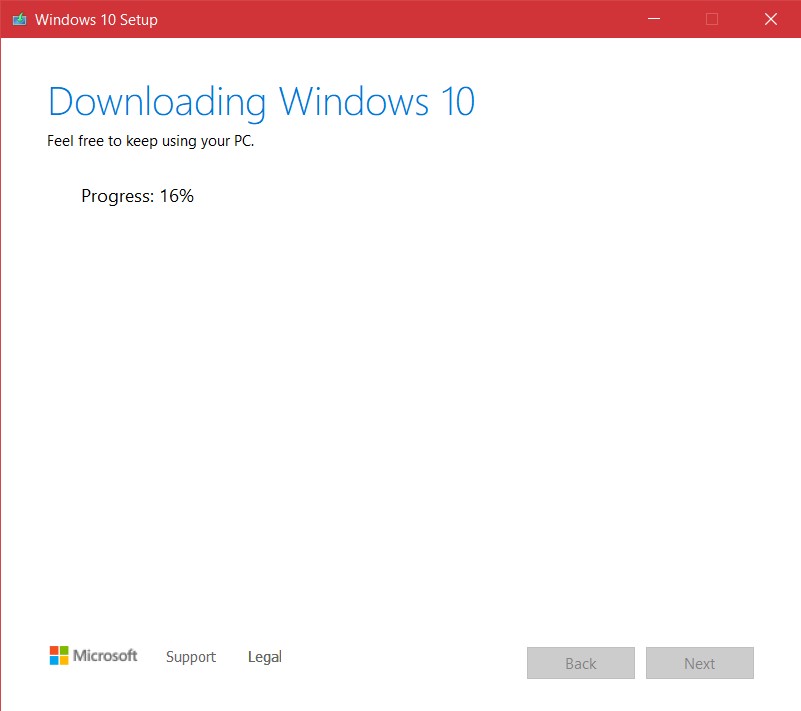 When the ISO download finishes, navigate to the ISO file location from file explorer and open it. It should mount as a virtual drive as shown here:
The next step is checking for updates. Getting updates doesn't harm, but if your PC's Windows update engine is having issues, it is recommended to skip this step.
Accept the license terms.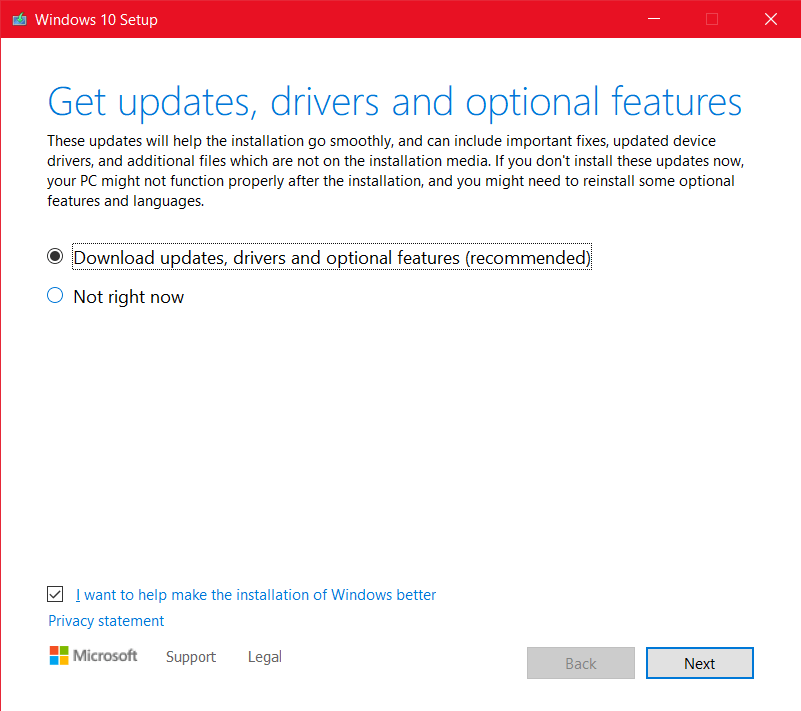 Confirm your Edition to be upgraded and keeping things. Click on next.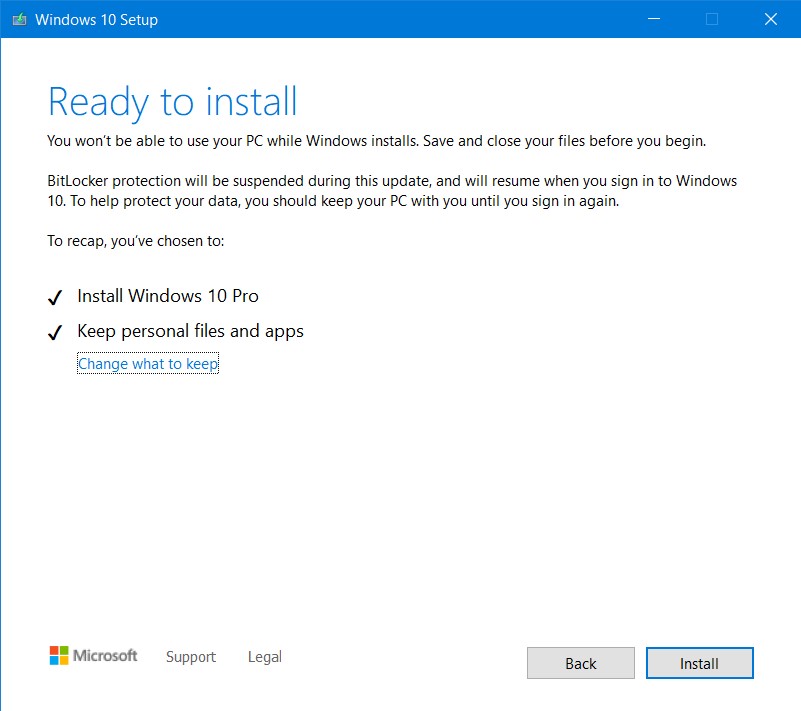 After some restarts, you would be greeted with Windows 10 October 2020 update.
Method 3: Using the Update Assistant.
If the Media Creation tool doesn't work or throw you an error, you can try using the update assistant. This is an alternative to the Tool but is designed explicitly for Installing Feature updates.
If you want to download an ISO or the update assistant also throws an error, you can use a mirror site of Microsoft downloads like Adguard. The downloads on this site are from Microsoft, so they are secure.
For Windows 10 version 20H2, i.e., Windows 10 October 2020 update, Choose the following menus in Dropdown:
Windows Final
Version 20H2
Standard Windows ISO (For Home and Pro)
Desired Language and Architecture.
After downloading, use the method above to installing from Installation Media.
[For Windows 10 2004 only] Method 4: Download the enablement package
If you have Windows 10 version 2004, you can download the small package, called Windows 10 20H2 enablement package, instead of installing the full-fledged OS. As Windows 10 2004 and 20H2 share the same codebase, you can just use the MSU.
Just double click the MSU package and let the device install.
Related: