Lock Windows Desktop icons using DesktopOK
In the community forums, users often complain about Windows not saving the desktop icons position. Especially with multi-monitors, this is a big problem. Ideally, if the desktop auto-arrange is disabled, the icons should not move their positions, but in certain scenarios, this continues to be an issue. This article would help you to Lock Windows desktop icons using a freeware tool, called DesktopOK.
Lock Windows Desktop icons using DesktopOK
Using DesktopOK is very easy. If the icons are misplaced at every startup, execute the below steps.
Rearrange the desktop icons once as you desire.
Open DesktopOK and click Save to save a backup of the current alignment.
After restart, if your icons are misplaced, select the backup from the Window and choose Restore.
Under options, you can configure other options for the Software, like Running at startup, disabling auto-arrange etc.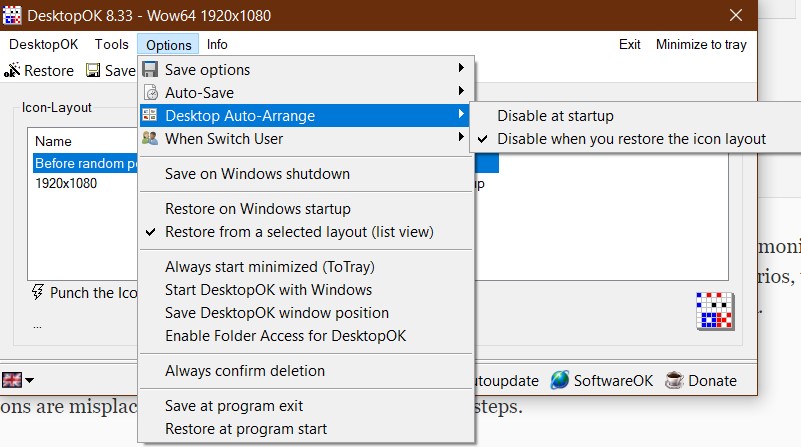 Download
DesktopOK is available as both Portable and Installer Program. You can download it from below link: