Microsoft announces Windows 11
After six years, Microsoft yesterday announced the next release of its operating system, Windows 11. Labeled as the next generation of Windows, Microsoft has promised a lot of changes and new stuff with this version, which replaces Windows 10, including a new UI, new Store, etc. Some of the changes are already live in the Insider Builds of Windows 10, some changes are on the way.(more on that in the article).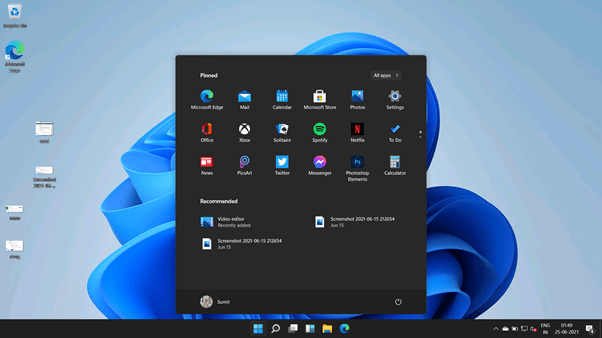 Backgrounds
Microsoft on June 6 announced an event called "What is next for Microsoft Windows for June 24". It was widely anticipated that Windows 11 would be notified, which became a reality. The event lasted for around 44 minutes, where Microsoft's Chief Product Officer Panos Panay showcased the new operating system changes.
Improvements coming with Windows 11
Let us talk about improvements. Windows 11, from its predecessor, comes with a lot of progress, discussed below:
UI Changes
An utterly new Shell interface has been introduced, including a new Start menu, Start button rearrangement, etc. For example, the new Start menu looks like this:
No live tiles, now they are replaced by icons. Also, most of the shell elements have rounded corners.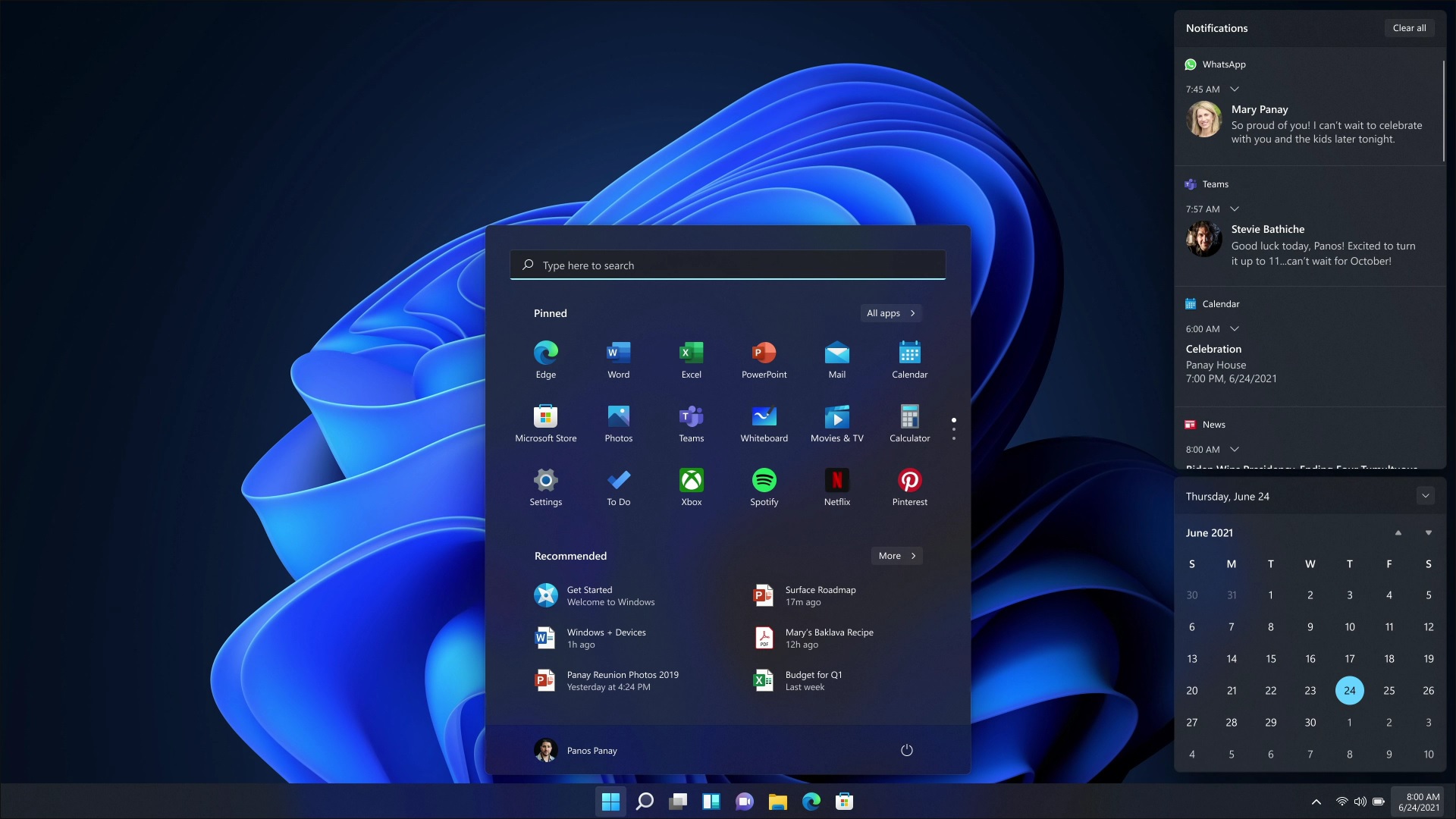 New Microsoft Store
Windows 11 comes with a revamped Microsoft Store that includes Win32 apps too. The new Microsoft store in Windows 11 has been built from the ground up and is much more reliable than Windows 10.
Android App support on Windows
Android app support is a very significant new feature. Microsoft says that with Windows 11, Android apps would be available with Windows 11 through Microsoft Store, courtesy of the Amazon app store. Amazon Store means that whatever Android apps are present on the Amazon App store, they would install Windows 11. It is a convenient feature for those who rely on Mobile phones to run specific apps.
New Live Widgets
Microsoft has redesigned News and Interests from Windows 10 and named it widgets. Initially, widgets have only first-party support, i.e., Windows only, but it looks like widget support for 3rd party apps would come in the future.
New File Explorer
Although a glimpse was only visible for the new File Explorer, it looks like Microsoft is working on a newly redesigned file explorer.
Revamped Settings App in Windows 11
With Windows 11, Microsoft is working on a revamped Settings app with many colorful changes.
Windows Clipboard
Already a part of Windows 10 Insider releases, the Windows Clipboard allows you to paste as plain text using an option.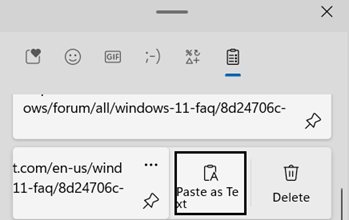 Task Manager integration with Microsoft Edge.
Already a part of existing Windows 10 Insider Builds, Task Manager shows in detail the resources used by Microsoft Edge in fact, tab by tab, and service by service.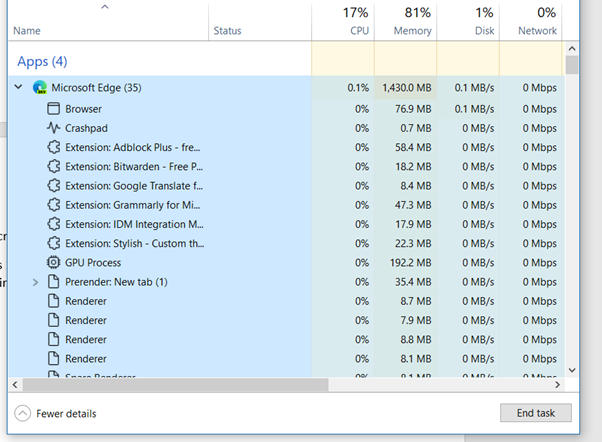 GUI Support for WSL2
Microsoft recently announced GUI support for Windows Subsystem for Linux, which would also be a part of Windows 11. GUI support is very helpful for developers who work with WSL/WSL2. More on it here.
64-bit support for ARM architecture
ARM devices like Surface pro X can only run 32-bit apps in Windows 10 natively. However, Microsoft has added 64-bit app support for ARM devices, a part of Windows 11.
Miscellaneous improvements:
New Bluetooth Audio experience.
Improvements to Windows Sandbox.
New Emoji support.
New Disk management in Settings.
Re-arranging admin apps like Event viewer into a folder called "Windows tools."
Windows 11 update would be available this holiday season as a free upgrade to existing Windows 10 devices. A compatibility checker tool is available that can tell you if the PC can run Windows 11, which you can download here. In addition, you can read more about Windows 11 in the FAQ here.
Windows 11 System Requirements
Windows 11 System Requirements
The system requirements for Windows 11 are as under
A 'modern' dual-core, 64-bit processor
TPM 2.0 and Secure boot
4GB RAM and 64GB of free space
UEFI, Secure Boot capable
DirectX 12 compatible graphics / WDDM 2.x
Applies to: Windows 11
In short, a decent modern PC would be able to run Windows 11. The supported processor's list is here:
Windows 10 teaser by Microsoft.
The teaser for Windows 11 is below:
If you want to watch the event:
Blog post on Windows:
Introducing Windows 11 | Windows Experience Blog

Microsoft is holding a Windows event tomorrow, here is how to watch it live (yourwindowsguide.com)
These were significant changes in Windows 11. Do you like the changes? Let us know….