Create a Windows 11 USB Flash drive
This guide helps you to create a USB Flash drive to repair Windows 11 by downloading the Official ISO file from the Microsoft Software Download website. Please note that downloading Windows 11 requires a working computer – if your PC is not working, use a working computer that is running Windows Operating System.
How to Create a bootable USB Flash drive for Windows 11
To Create a USB Flash drive to Install or repair Windows 11, use any of the options below:
Use the Media Creation Tool from Microsoft to Create a USB Flash drive of Windows 11(When available).
Download the ISO file from the Windows website, and use Rufus to create a bootable media.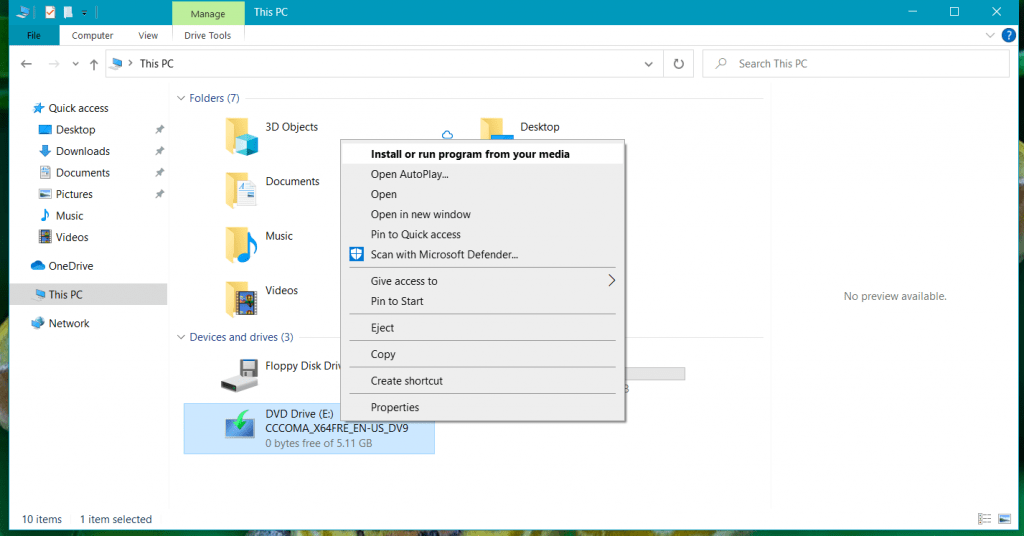 Applies To : Windows 11
Create a Windows 11 Media using Media Creation Tool by Microsoft
You can use the Windows 11 Media Creation Tool to create a USB drive. To download it, click the link below.
Download Windows 11 Media Creation Tool
After the download is finished, execute the Media Creation Tool.
Select Create Installation Media for another PC.
If you want to upgrade the same device on running the Tool, check the box titled "Use the recommended options for this PC.". If it is a separate PC, choose the desired options and click Next.
Select your USB drive on the next screen.
Let the Process complete of writing the Installation files to the USB drive.
Click Finish.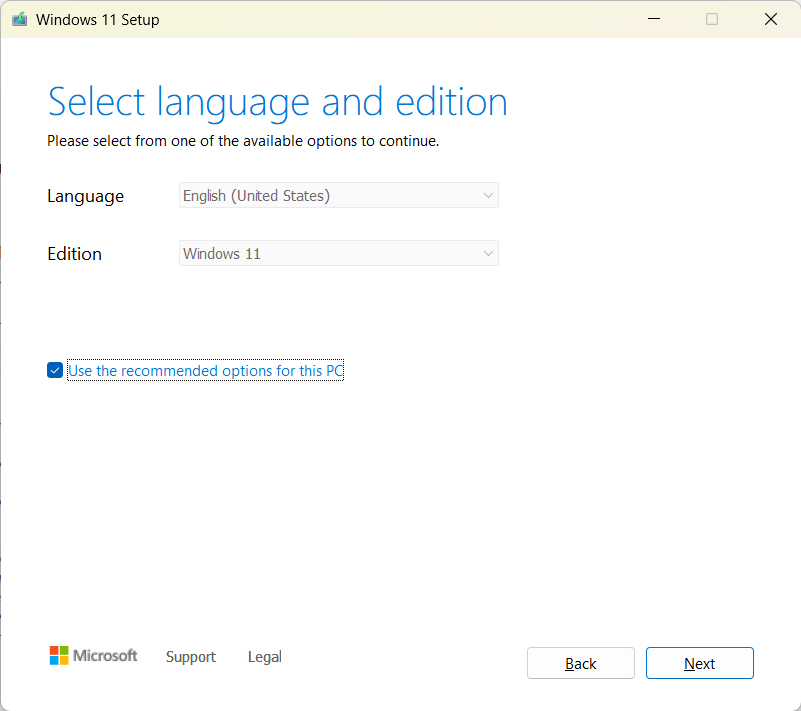 Download Installation Media of Windows 11
If in case Media Creation Tool is giving an error, you can download the ISO file and use a 3rd party tool, known as Rufus to create a USB drive. First, download the ISO file using the following steps:
Under Download Disk Image, select Windows 11.
Select the desired language of the Installation Media.
Click 64-bit Download.
Create a Windows 11 bootable Flash drive using Rufus
After the ISO file is downloaded correctly, you need to burn it to a USB Flash drive, which must be at least the size of 8GB, so that we can start the computer using the same. For that, we can use software like Rufus. The USB media must not have any data is it would be lost when the process is started and the Media is burnt.
The detailed steps for Rufus are here:
Download Rufus from Get Rufus – Microsoft Store
Open the Software.
Under Boot selection, click the select button.
Select the Windows 11 ISO file from the File Explorer.
Make sure the partition is set as GPT and UEFI, which are pre-requisite for Windows 11.
Click Start.
Confirm the data loss warning.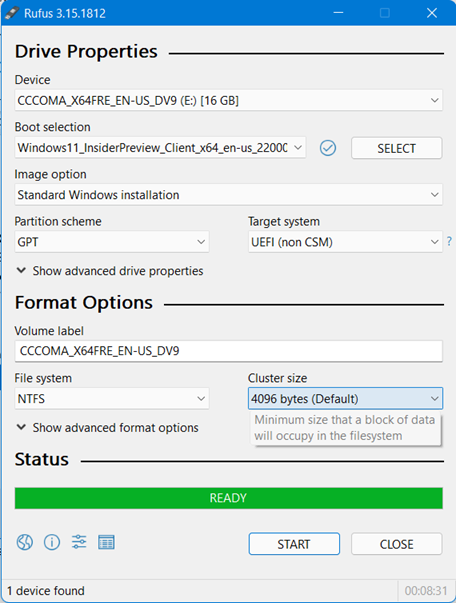 These steps can help you create Windows 11 drive for Installation or repair. Let us know in the comments if there is any feedback.