Improve Windows 11 Taskbar functionality using these tools
With the introduction of Windows 11, Microsoft re-wrote the Taskbar code using UWP design language. The Legacy Windows 10 taskbar was based on older design languages. As the taskbar was written again, in the initial release of Windows 11, therefore certain functionalities of the taskbar in Windows 11 are missing. Two of those which are missing are drag and dropping file items to other apps in the taskbar, taskbar labels missing.
List of Changed or removed features/functionalities in Windows 11 – Microsoft Community

Make Windows 11 Taskbar like Windows 10 using these 3rd party tools
Fortunately, there are a couple of tools that have been developed by 3rd parties that restore the missing functionality in Windows 11. As of now, there are two of those available. I like the start menu in Windows 11, so my focus is Taskbar.
ExplorerPatcher
ExplorerPatcher is a 3rd party tool that aims to bring the older Windows 10 styled functionality to the Windows 11 including Shell elements like the Taskbar, Start Menu etc. It can do the following:
Restores Windows 10 styled taskbar menu.
Restore Windows+X context menu.
Show app list by default in the Start menu.
The ability for start menu and search to align left and many more
How to use ExplorerPatcher
Download the Software from this GitHub Repository:
Releases · valinet/ExplorerPatcher (github.com)
To run ExplorerPatcher, see the instructions below:
After clicking the Setup file, keep the file when prompted in the Browser download.
Run the file and you would see Windows 10 styled Taskbar after a few minutes.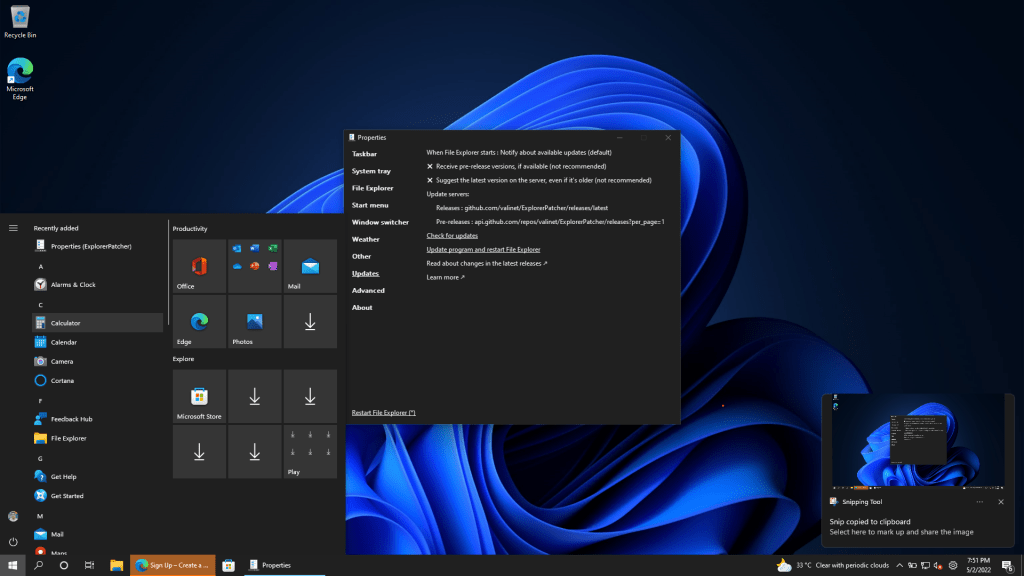 For full details, you can refer to the readme document as well.
To undo the changes, simply uninstall ExplorerPatcher from the Installed programs.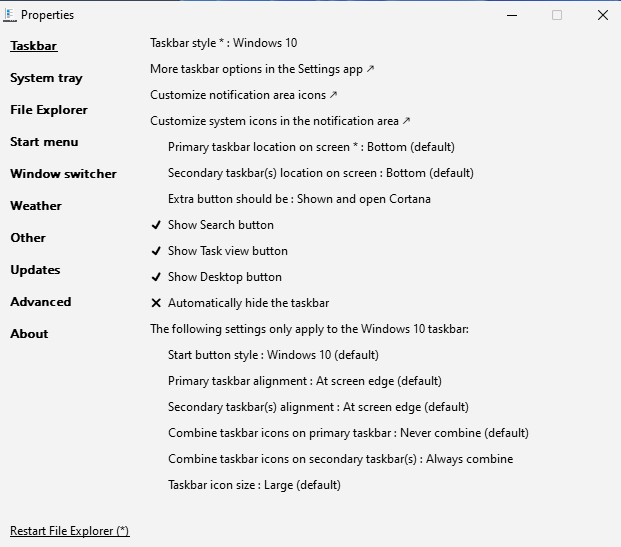 The remaining options are premium and might require a one-time payment.
StartAllBack for Windows 11
StartIsBack, a 3rd party Software is also available for Windows 11, in beta now. Alongside restoring classic taskbar functionality, it also has an option to enable Windows 10 styled Start menu. One license for the same is 5$.
How to use StartAllBack
StartAllBack, offers the following features for Windows 11:
Classic taskbar with all its features, revamped new icons and round corners.
Context menus with all new look.
Classic Win7 start menu with all new look and features.
Explorer improved: revamped Ribbon and Command Bar, search box that works.
Likewise, to use this Software, simply download the Software and Install it. Choose if you want to Install it for specific users or All users.
Do not click any of the options on the Home screen, just click on the Taskbar menu and turn on the slider named use the enhanced classic taskbar.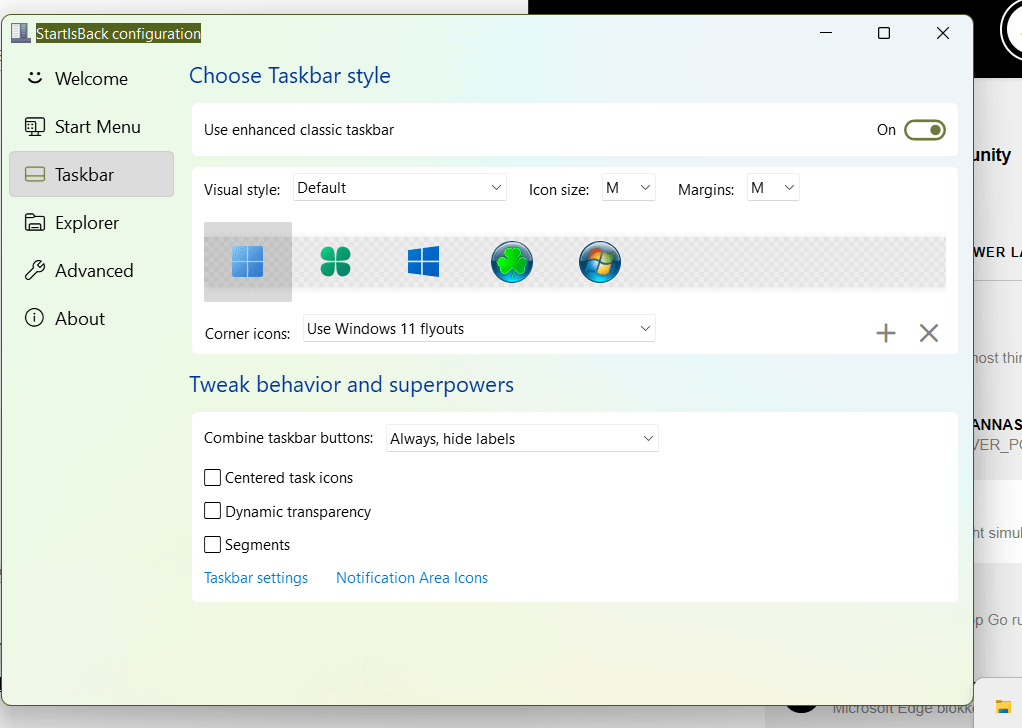 In addition, customize the things according to your wish, like I have centered the app icons. Turn on or off other components as well.

https://www.startisback.com/buy
StartDock Start11 for Windows 11
Stardock is another company that makes customized Start menu for the Windows Operating System. Their product, Start11 is focused on Windows 11 by them, which includes improvements to Windows 11 start menu and the Taskbar. However, it is a paid app and costs 4.99$ as a one-time payment.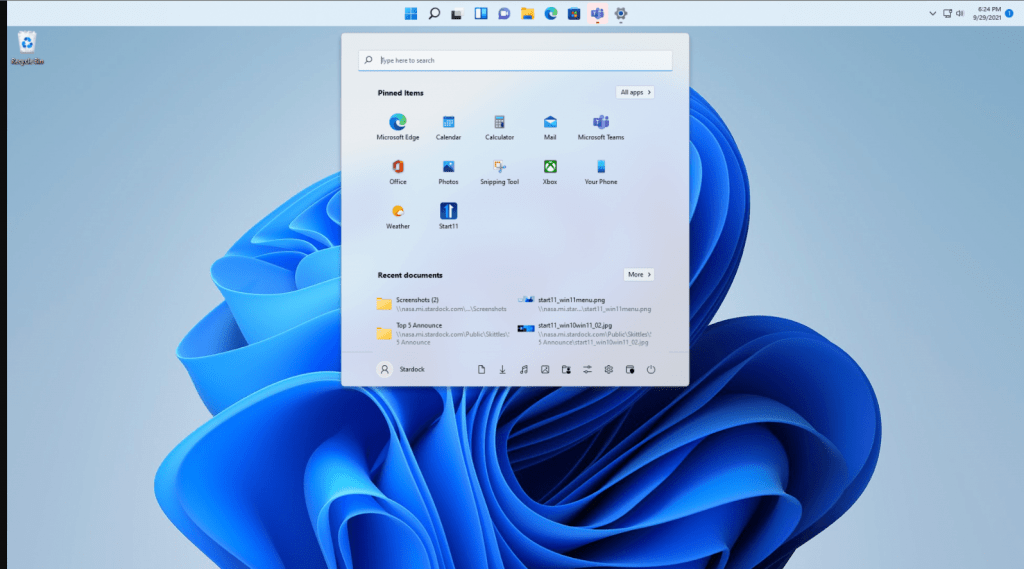 So, you can know more about Start11 here:
Stardock Start11: Restore the Classic Start Menu in Windows 11.

Restore Toolbars in Windows 11
If in case you are missing Toolbars, but want to keep Windows 11 Taskbar, you can use this tiny utility called the Portable Start menu. This utility restores Toolbar functionality in Windows 11. Under Toolbars, you can add your desired applications especially folders, and add programs so that they can open with a keyboard shortcut(Quickstart). You can use it as a portable program. In addition, you can install it on your computer.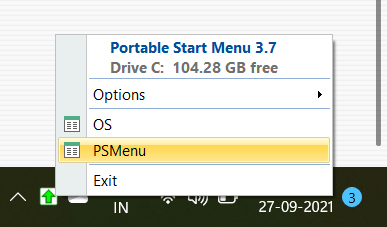 Accordingly, You can download it from here:
Portable Start Menu – Easy way to start Applications – Free (aignes.com)
Restore Drag and Drop to the Windows 11 Taskbar
In case you need Drag and drop support between applications through Windows 11 Taskbar, a tiny program called Windows11DragandDropToTaskbarfix can help:
Releases · HerMajestyDrMona/Windows11DragAndDropToTaskbarFix (github.com)
This program fixes the missing "Drag & Drop to the Taskbar" support in Windows 11. In the best case, such a simple and basic functionality will return to Windows 11 in October 2022 (or never). For now, we have to use workarounds in the OS that was supposed to "empower our productivity".

Windows11DragAndDropToTaskbarFix works with the new Windows 11 taskbar and does not require nasty changes like UndockingDisabled or restoration of the classic taskbar. In addition, It doesn't change any system registry keys (except autostart for itself when manually configured) and does not inject any DLLs to other processes, so it's a very portable solution.

HerMajestyDrMona/Windows11DragAndDropToTaskbarFix:
After Downloading, Just run the program and it would continue to run in the background.
In addition, You can also check our following articles:
Credits to deskmodder and Reddit for the tips.