Install Windows 11 22H2 update manually or offline
This article helps you to upgrade to the next version of Windows 11, called Windows 11 22H2 update.
Windows 11 2022 update is the next Upgrade to Windows 11, bringing several new features, including improvements to the Shell, general user experience, etc. You can read about the update in the following article.
Windows 11 22H2 update now available – Your Windows Guide
Install Windows 11 version 22H2 manually
To Install Windows 11 2022 update aka version 22H2 offline or manually, you can use the following methods:
Use the Installation Assistant to upgrade to the newest version.
Download the Windows 11 22H2 ISO file and upgrade offline without Internet
Applies to: Windows 11

Install Windows 11 2022 update using the Installation Assistant
You can use the Windows 11 installation assistant to upgrade to the next version of Windows 11. Download it from the link below:
Subsequently, open it and Accept the license terms on the first screen.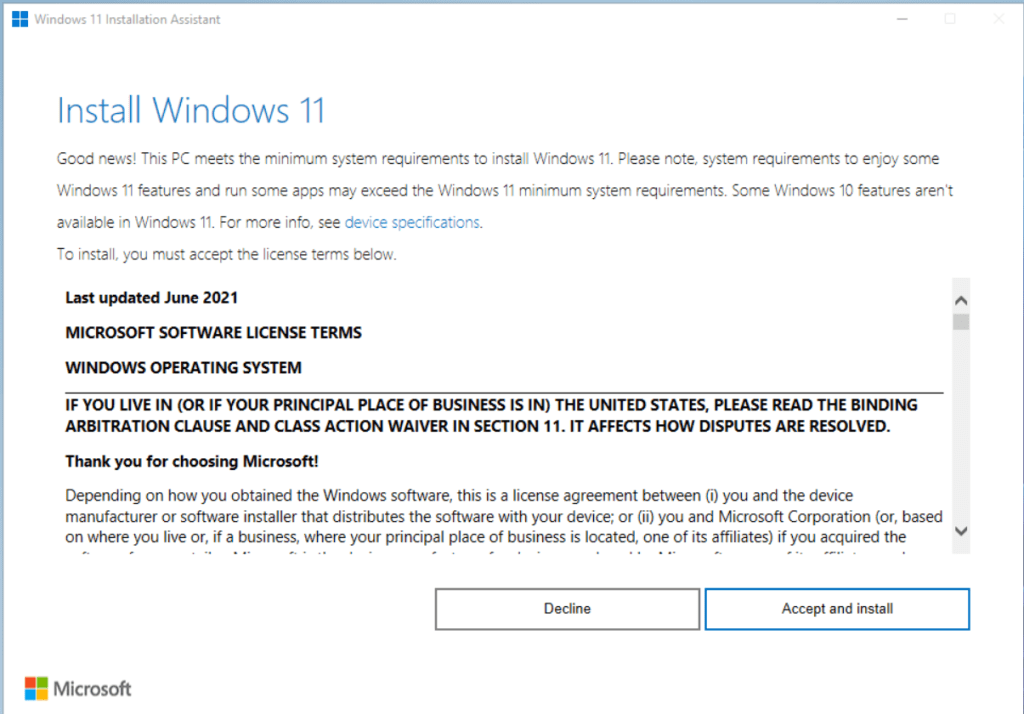 Click "Accept and Install" and the process would start.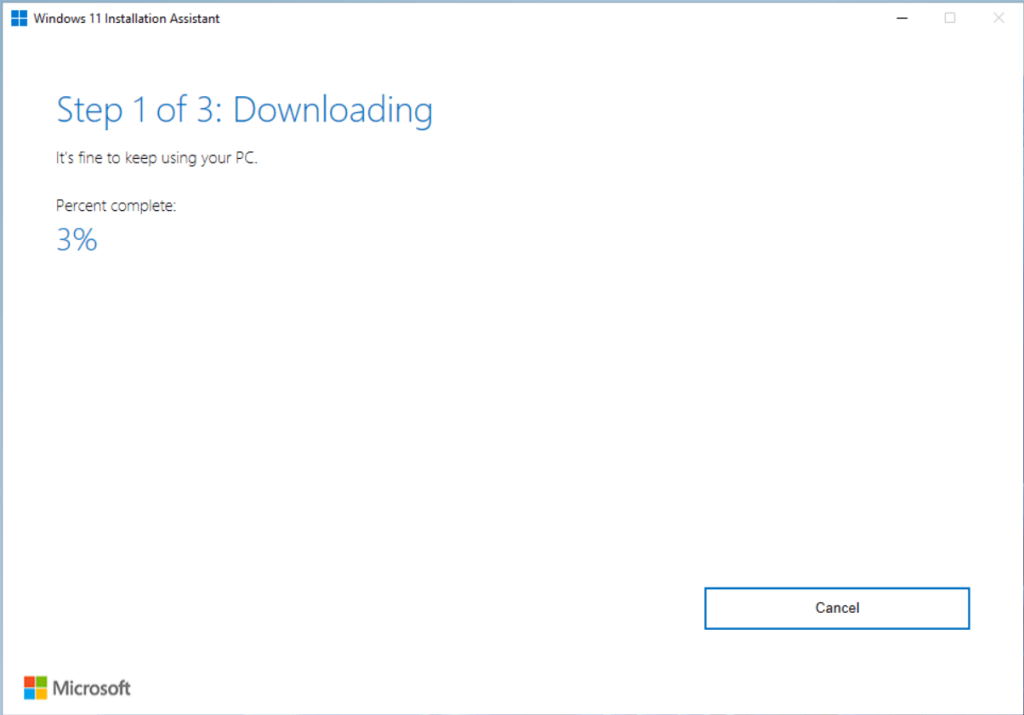 Install Windows 11 using Disk Image aka ISO file
Another option is to use windows installation media to upgrade to Windows 11 22H2. For that, first, download the appropriate ISO from this page:
Download Windows 11 (microsoft.com)
Ensure you download the correct ISO file, depending upon the language of the Windows Installation.
When the download is complete, double-click the ISO file. The Setup would open in a new window.
Change the Download option to Not right now.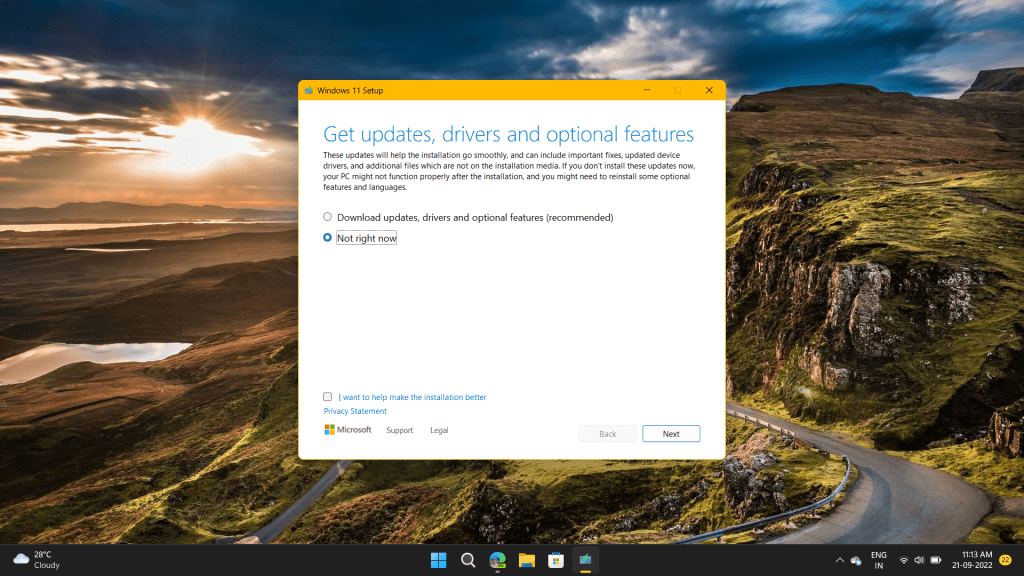 Click Next. After checking your PC, you should see a screen that says "We are getting a few things ready".
Afterward, Accept the license terms on the next screen.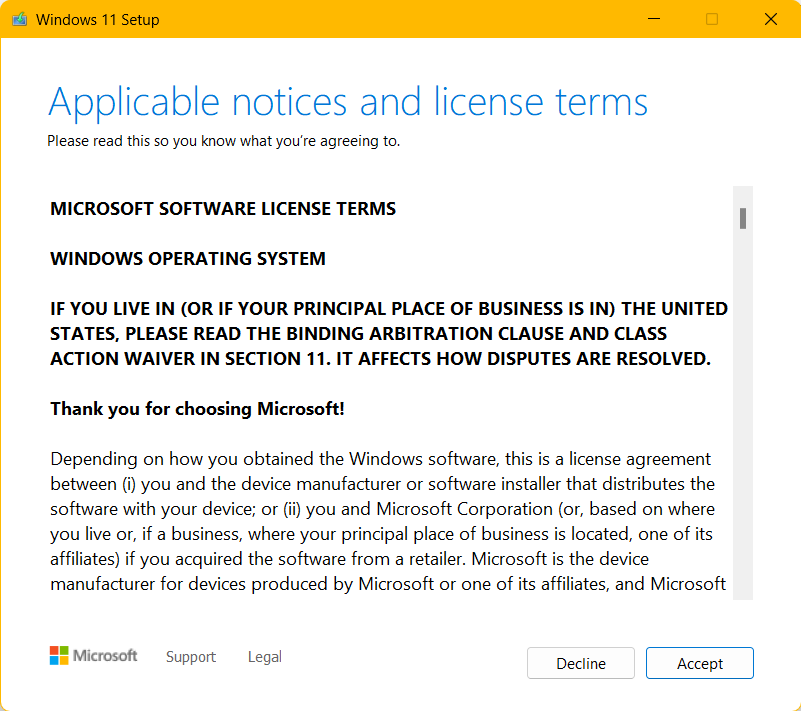 Concurrently, Confirm the Upgrade options – Files, apps, and Settings are kept, and Windows 11 is installed. A tick beside it confirms it.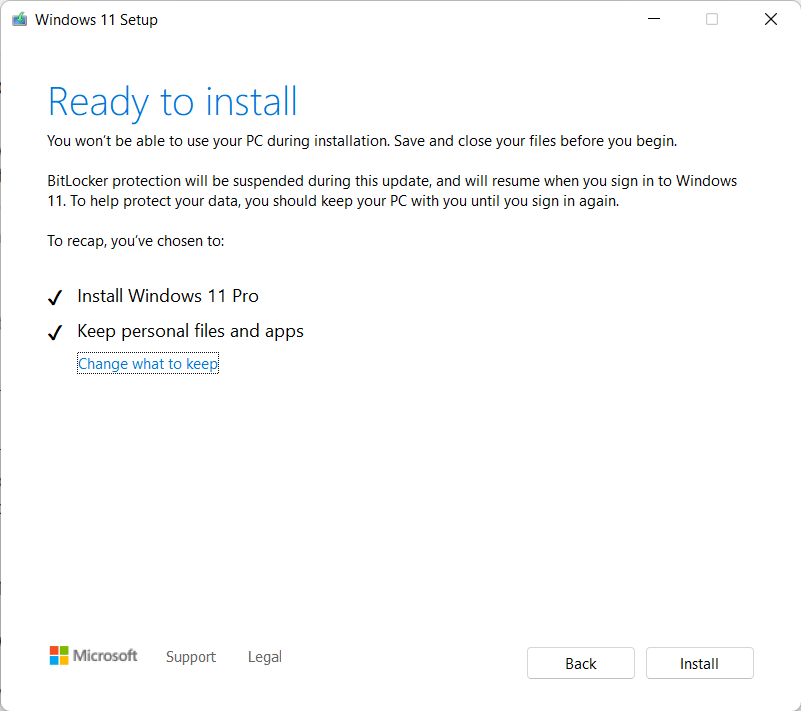 Click Install and the Upgrade should start eventually.
Let the Process complete, which can take around 90 minutes.
At the completion, after logging in using the PIN, you would see Setup giving final touches to the Upgrade.
Check for Windows updates to install the latest monthly updates.
To conclude, these methods can help you upgrade to the next version of Windows, 22H2.
Also check: