[FIX] Unreadable Text in the Task Manager in Windows 11 22H2
If you have recently installed KB5020044 and use a Custom Color option in the personalization Settings, you might see unreadable text when you open the Task Manager, something like this.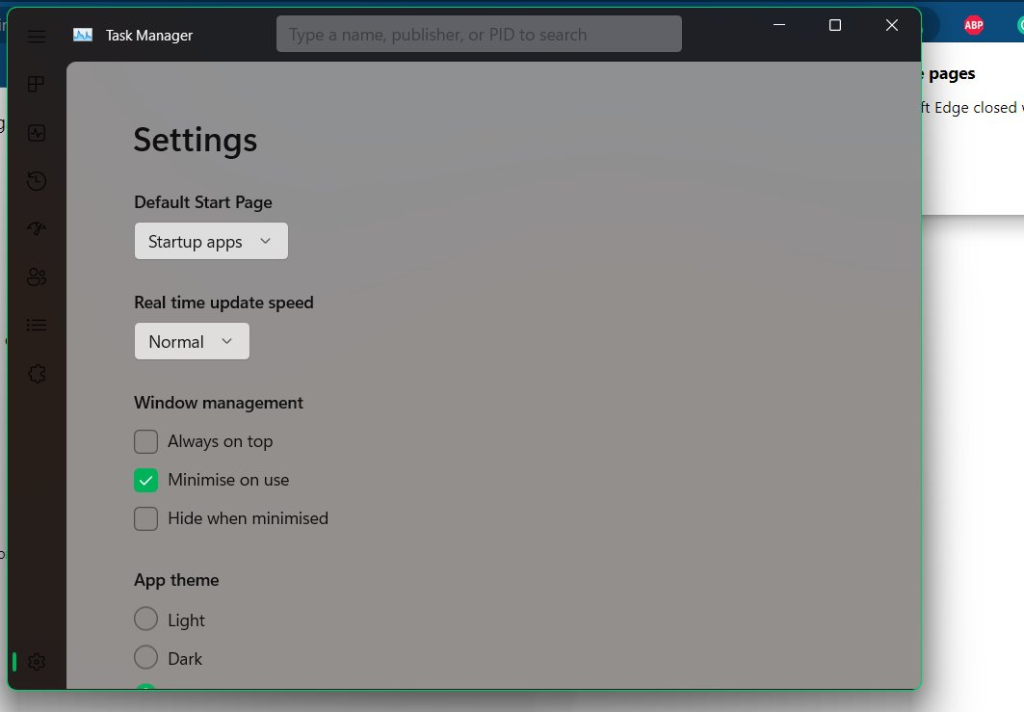 Background: Microsoft is preparing to add new features like the Search feature in the Task manager and other UI improvements in the future Windows 11 updates. The code is already there in the Retail branch as well. Due to these upcoming changes, this unreadable text bug is introduced, where the bug has slipped into Retail Build
Fix Task Manager unreadable in Windows 11
Microsoft, on the known issues page, has already acknowledged this unreadable text bug. They will fix this issue with subsequent updates as noted on the Known issues page.
As a temporary measure, you can set the "Choose your mode" setting to either Dark or Light until this issue is resolved in the Personalization Settings. 
For this, do the following steps:
 Open Settings>Personalization, and select the Colors. 
Choose your Windows Mode, either to Dark or Light instead of Custom.
To conclude, this workaround can help you until Microsoft fixes unreadable text issues in the Task Manager through an update, which would be likely around Mid-December.
Also read: