[22593] New Windows 11 Beta Build adds many missing features in Windows 11
Edit April 7th 2021.
Microsoft released Build 22593 in Beta Channel yesterday. This Build has brought a number of bug fixes and some changes, notably:
File Explorer Quick Access is renamed to Home.
If you press Win+Z to invoke Snap layouts, you can invoke it using the number key.
Windows would notify you to take action if Memory integrity is turned off.
Full Changelog here.
---
The initial release of Windows 11 had many features which were removed by the Windows Team. Consequently, many people avoided the Windows 11 upgrade as many features were very crucial. For example, the Taskbar ones, like Drag&Drop to the Taskbar, etc. As a result, Microsoft is slowly addressing the missing feature problems, and the latest Beta Build 22581 has added a lot of missing features that were missing in the GA release.
List of new features added in Windows 11 Beta Build 22581
In the following list, summarized are the new features added until Build 22581:
You can now create folders in the Start menu. You can also rename the folders if you want. Everything like re-ordering etc is also supported.
Do not disturb button is added at the top in Win+N Notiifications menu.
You can start a Focus session from the Win+N menu for the time you want. First, In Focus session, Taskbar badging will turn off. Secondly, flashing of applications in the taskbar will turn off and third, a focus timer will appear on screen, and do not disturb will turn on.
You can now enable Live Captions for a video, for accessiblity purposes using WIN + Ctrl + L buttons.
You can now pin files in the File Explorer Quick Access at the front.
New Touch Gestures have been added for Start Menu, Action center etc.
Snap Layouts have been improved. A zone is now shown in the middle of the screen that helps you to snap Windows as you want.
Task Manager, Print Queue and other components has been redesigned with Windows 11 design principles.
In the Taskbar, Drag and Drop is now supported between apps.
The Bluetooth devices can now be managed from Win+A Quick Controls menu.
You can switch Color profiles from Win+A Quick control menu. Therefore, a menu has been added for that.
File Explorer now shows previews of items inside the folder, like Windows 10.
New Search experience where contents personalized to you is shown, called Search Highlights.
Alt+Tab menu no longer takes Full screen. It is shown as Windowed.
Improvements to the Lock screen accessiblity flyouts.
Some legacy Apps now use Mica in the Title bar.
The Taskbar is now Tablet mode Optimized.
Updated icons for Windows Sandbox, Quick Assist, Magnifier etc aligning with Windows 11.
Microsoft Family and ClipChamp are now Inbox Apps.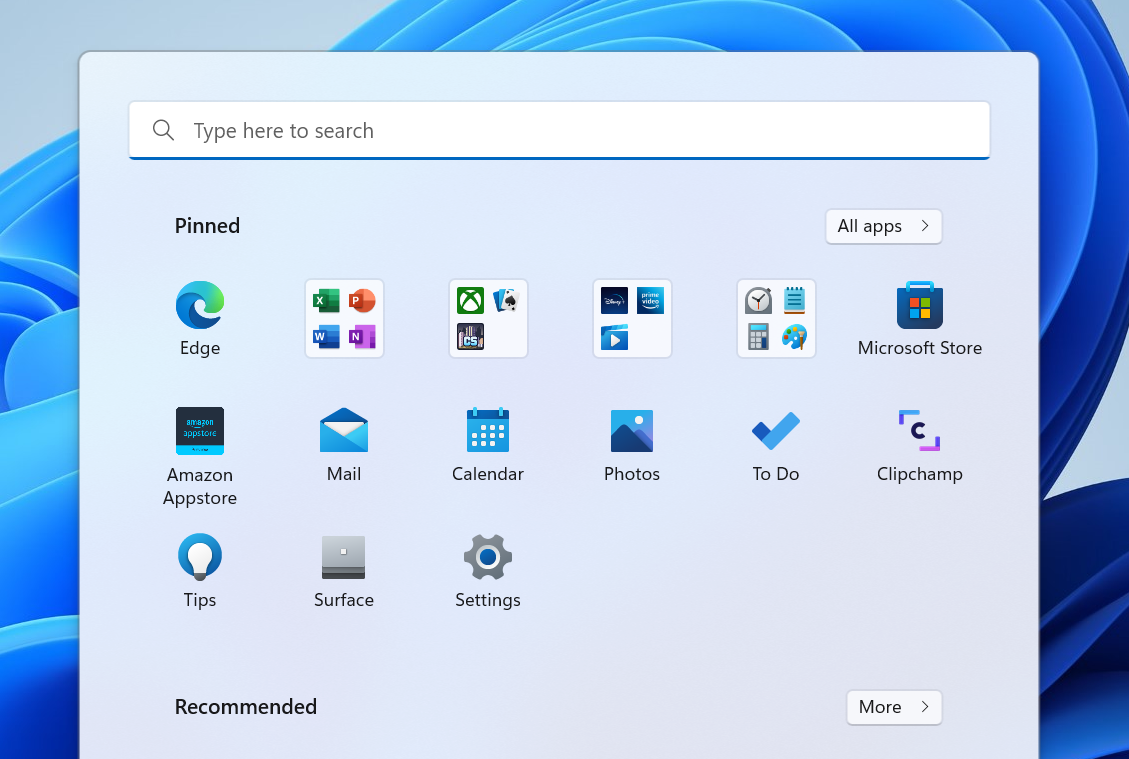 Build 22581 also available in the Dev Channel
Alongside, this Build 22581 is available for both Beta and Dev Channels, so if you want stability and are on Dev, it is a good time to switch to Beta. To conclude, Windows 11 Beta Build has added a lot of good features, which you might be interested in.
Also check:
Announcing Windows 11 Insider Preview Build 22557 | Windows Insider Blog